When faced with questions regarding an upcoming wedding, more often than not, guests are now looking to wedding websites for answers. Instead of calling the couple directly for more information, most people now have the initial thought to look online. Which is great! Endless calls and questions regarding basic wedding information can become overwhelming. So if you haven't done so yet, be sure to create an online site where your family and friends can find all relevant information in a one-stop shop!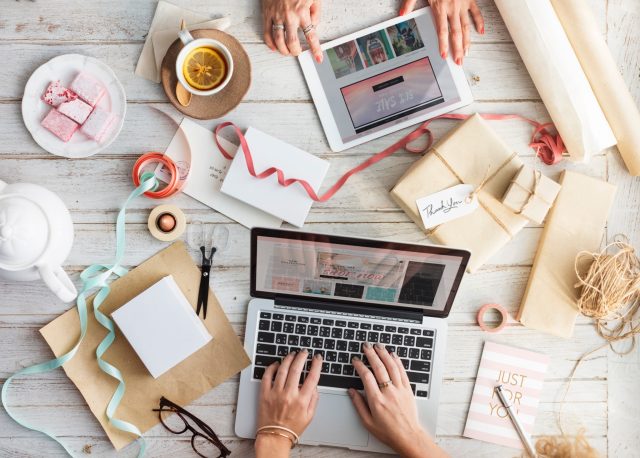 Your choices online for wedding website options are endless; these include Zola, Minted, Wix, The Knot, and Wedding Wire – to name a few. While some are available for a small fee, others allow you to create a basic site for no charge. However, the pros and cons for each option vary. Regardless of which host you select, be sure to include the following information to keep your guests well-informed and ready to party.
Basic Details, Details, Details
Although you've already sent out all the basic information in the form of a save-the-date and/or invitation, don't omit these important details from your site. The basics are called "the basics" for a reason – they're the minimal information that people absolutely require to attend. This includes the wedding date and time as well as the ceremony and reception locations (including specific addresses). Also, be sure to include you and your fiancé's full names. If giving a personalized or monogrammed gift, guests may look here first for your name and correct spelling. From there, fill in with any additional scheduled activities that are open to ALL guests – such as welcome parties, next-day brunches, after parties, etc.
Where to Stay + How to Get There
When traveling for a wedding, most guests are going to be unfamiliar with the local area. Be sure to include hotel recommendations as well as any hotel block information (such as a link,  discount information, and/or deadline). If providing transportation to or from your wedding, be sure to include these details as well. Guests often need to adjust their plans to include extra time for travel, decide whether or not to rent a car, and may even plan to bring different items along to the wedding (change of shoes, medications, etc.) based on whether or not transportation is provided. If not including transportation for your guests, instead just include a map or general directions to your wedding venue from nearby hotels or landmarks. 
Local Suggestions
If not in the wedding party or an immediate family member, many guests have a good bit of downtime between and around the wedding festivities. For those planning to make a longer trip of it or with a bit of time to kill, be sure to include some suggestions regarding nearby sites of interest, restaurant recommendations, and a bit of local flavor. Don't worry about doing too much; however, a quick suggestion with a great anecdote will always be a hit – for example, a restaurant that you love as a couple, the park where you got engaged, the bar where you met, etc.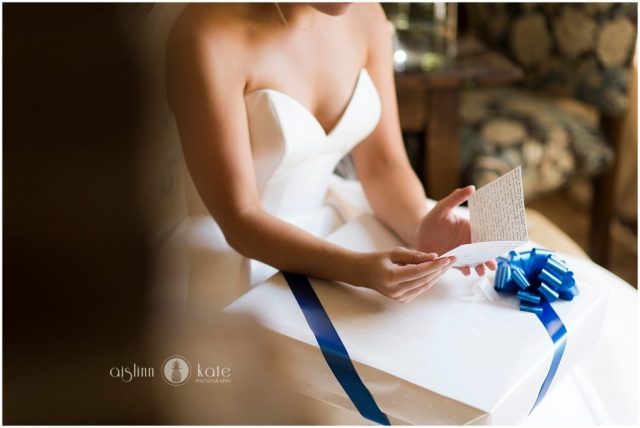 Registry Information
Since including registry details on your wedding invitation is taboo, the wedding website is the appropriate place to include this information. Most of the wedding website hosts now allow you to actually embed registry information from other stores' websites directly on to your personal site. Guests will be able to shop for you without ever having to leave your website!
RSVP Options
Thinking of giving guests the option to RSVP online? Most wedding websites now allow you to add this feature onto your site for guests' ease of access. However, there are pros and cons to online vs. paper RSVPs. Be sure to think through which option will work best for you and your guests. If deciding to go the traditional route, be sure to at least include the RSVP deadline on your website in an obvious spot.
"Other" Information
Have additional important details that may be specific to your wedding that guests need to know? Definitely include those on your site! Examples of relevant information may include: parking details, information regarding wheelchair or handicap accessibility, specific attire recommendations, kid-friendly vs. adult-only info, cash bar details if relevant, a request for an unplugged ceremony (a.k.a. no cell phones), hashtags, beach ceremony details (for shoe-choosing purposes), etc. Think through what you'd want to know if attending the wedding and be sure to keep your guests informed! 
Optional Items
Have a little extra time and want to get creative? Additional items that guests may enjoy on wedding websites include overviews of your wedding party, pictures of your time together as a couple, and the story of how you met / got engaged / where you'll honeymoon / etc. While not necessary, these items can give a little personality to your site.
Contact Info
Whether you create a new email address or have a form for guests to fill out on the site, include information on how guests can get in contact if they should have any questions. While you'll most likely get a few questions regarding silly requests for information readily available on your site, you'll also probably get a few important inquiries regarding items you didn't think to include. By having some form of contact included – in whatever form that may be – you'll be sure to keep everyone comfortable and ready for the big day!
___
While it may seem like a lot of information to include, be sure to keep it short and sweet! By providing all of the necessary details, you'll save yourself from an overwhelming income of texts, emails, and calls while making sure that everyone feels ready to celebrate with you!
~ Blog by Macky