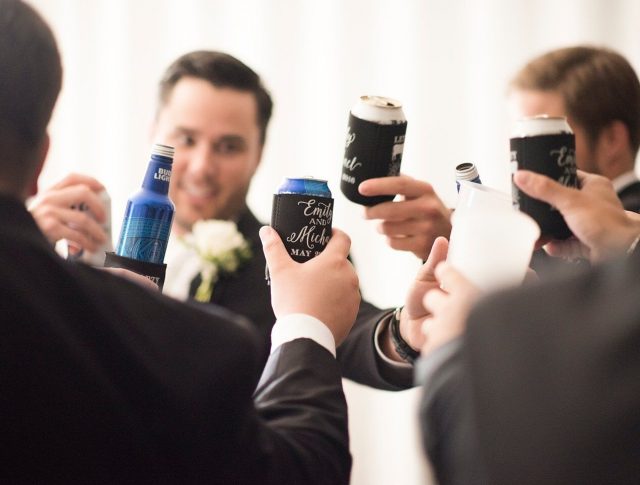 Whether big or small, every wedding is different – thanks to the details. These are the little ways in which you make the day your own and show your guests how important they are. After all, your friends and family have travelled from near and far to celebrate with you! And truthfully, while there's no way to repay them for their love and support, the fact that you've included them in your big day shows just how much they mean to you. After all, isn't a night of dancing, food, and fun a gift in itself??
Couples often get caught up on wedding favors as they can easily turn into an impersonal, expensive afterthought of the planning process. However, there's no need to break the bank to give your guests the feels. Don't have the budget, the time, or the creativity to come up with the perfect favor? Then skip it! Instead, share a dance or a quiet word with as many guests as you can and be sure to let them know how important they are to you. An in-person gesture of your thanks will stick with them longer than any gift or favor. And if you don't have time to share a moment with every guest, take the time to write a personal thank you note – instead of a mass printed card that isn't able to convey exactly what you want to say.
However, for those who do want to add on the extra of a wedding favor, we encourage you to think outside the box and make the favors a reflection of your personality. Your guests will definitely see the value when you share something you love; and really, the options are endless!   While lots of wedding favors are forgotten by guests in the rush of grabbing their coats and bags and heading for the door, a favor that puts your personality on display will be something they won't leave behind.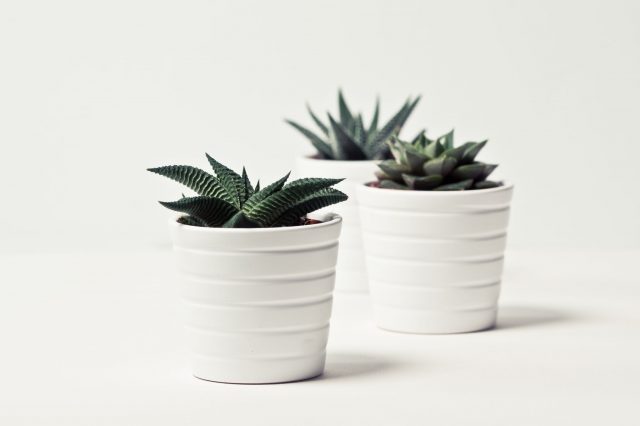 Have a green thumb? Consider gardening to be your stress relief? Plants are an original way to provide your family and friends with something that will last beyond the reception (and provide a little extra decor before the end of the night!). However, as this can be impractical for a large wedding, a packet of seeds is an even more economical option with less mess. Worried that your guests lack gardening skills? Succulents require little work and therefore usually have a much longer lifespan.
Don't want the party to end? Give guests a USB with the soundtrack to your wedding to keep them dancing post-reception. Or want to go old school with it instead? A CD or record with songs that are important to you and your spouse could be a great option as well.
Already splurged on a late night snack? Make your money go twice as far by packaging the treat as a favor. Donuts, macarons, popcorn, or any number of other comfort foods are always crowd pleasers, and if handed to guests on their way out, can double as the perfect favor.
Maybe you like the idea of the favor but want to skip something physical while also giving back to your community? Make a donation in your wedding party's name! A donation allows you to select the amount that fits your budget as well as a cause that's meaningful to you. Whether the money goes to the ASPCA, the American Cancer Society, or any other national or local group, your guests will feel your gratitude without having to worry about something they'll forget at the end of the night. Let everyone know about your gift by leaving a note at each table setting, or print something small – like a bookmark – to hand out at the end of the night. Bonus points if you include a picture of an animal in the local shelter that was helped or info on a specific project that your gift helped fund!
Whether your budget/timeline/sanity allows for a wedding favor or not, your guests are there for YOU! Make everyone in attendance feel included, and your guests will depart knowing exactly how much they're loved.
~Blog by Macky