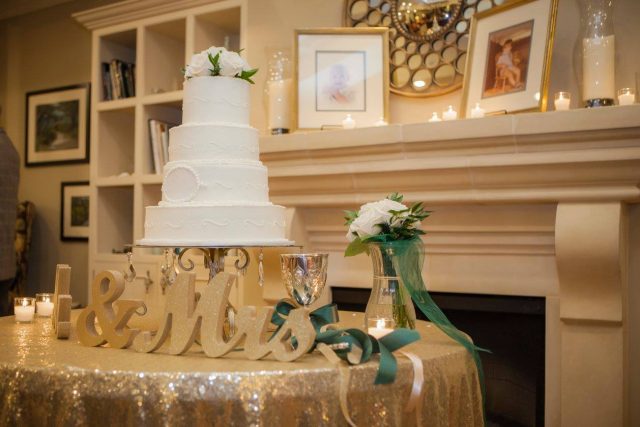 Before planning a wedding, some aspects of the day seem so straightforward and simple. However, cut to the actual decision-making process, and what looked so easy suddenly becomes overwhelming. Such can be the case with wedding cakes. We've all seen and tasted many over the years, so how do we know so little about them?!
With a basic understanding of some wedding cake terminology, every couple can be ready to figure out exactly what they want. After all, who doesn't love a sugary dessert after a night of eating, drinking, and dancing?
While decisions regarding cake flavors are a matter of personal taste, icing can be a bit more complicated. Icing can impact both look and taste, so therefore, it's important to understand the difference between the two most commonly used options: fondant and buttercream.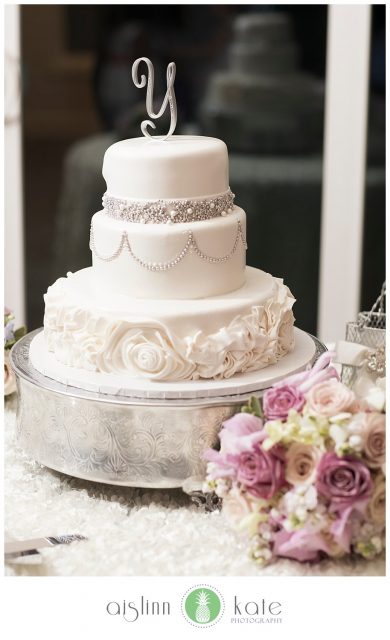 Fondant is a rolled sugar paste that is extremely pliable (think play dough). If you're looking for a perfectly smooth, seamless wedding cake, this may be the option for you. Fondant is also easily colored and therefore works well for those looking to perfectly match a particular wedding shade. Fondant is also ideal for creating shapes to be used as cake decoration as it can be easily molded into flowers or other design components. However, fondant can be very sweet, so inquire about a taste test if that's of concern.
Buttercream is the more commonly used icing of the two and can be flavored to match lots of different tastes (though always sweet!). Therefore, it's often designated as the preferable in terms of taste and consistency. In terms of design, buttercream provides a more textured cake cover that looks more creamy as opposed to the smoothness of fondant.
Confused by these two options? A tasting, if available, may be the easiest way to decide. But maybe you're looking for a smooth design with a buttercream taste? Typically, bakers are able to combine the two options. Buttercream can be used underneath fondant to adhere it to the cake, giving your dessert a fondant look with a more traditional taste.
Unfortunately, however, the fondant versus buttercream debate may not be the only confusing decision that you encounter while selecting a cake. Below, you can find a few additional terms to help make the decision process as straightforward as possible.
Cake Stand – the actual serving piece used to display a cake prior to cutting; often these can be provided by the baker however the couple may instead decide to purchase something themselves if they have something specific in mind. Be sure to ask your baker if they are supplying one as this is sometimes a detail that is easily overlooked.
Ganache – an option to replace traditional icing; ganache is made of chocolate and cream and is applied almost like a glaze to the outside of a cake; can be made using white, milk, or dark chocolate
Groom's Cake – traditionally this was a second cake given as a gift from a bride to a groom; it's often designed to display a particular passion or hobby of a spouse or couple (think sports/movie/job/random other passion themed); not as commonly seen today and can also be presented at a rehearsal dinner instead of at the actual reception
Gumpaste – very similar substance in look and feel to fondant; gumpaste is now commonly used for cake decorations (such as flowers, bows, leaves, etc.) due to less pleasant taste
Naked Cake – also known as an unfrosted cake; these are seen more commonly lately however now include a very light layer of buttercream icing to ensure that the cake doesn't dry out before serving
Overwhelmed by decisions? Not ready to commit to a wedding cake?? Couples are often deciding to opt out. Cupcakes, donuts, pies, cheeses, muffins, macarons, cake pops… The list of possible alternatives is never ending. 
However, regardless of whether you go with cake or another alternative, fondant or buttercream, chocolate or vanilla, make sure that your dessert of choice is a reflection of your tastes and personality. With that in mind, you really can't go wrong. 
~Blog by Macky