It's undeniable that today's culture lives on the internet — especially on social media. More than ever we can share every thought, moment, and experience with anyone online. As a result, wedding guests have the urge to live-stream the ceremony on Facebook, or attempt to snap photos of the first kiss, and not truly be present.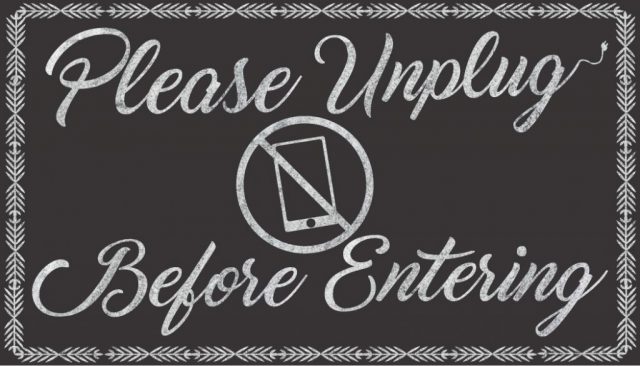 An "unplugged" wedding involves asking your guests to turn off and keep any devices in their pockets during the ceremony and allow a professional photographer to capture the day. When you've hired a professional, there's no need for your guests to worry about getting photos.
Picture this— you're walking down the aisle and every cousin and grandma is ready with their camera phone… well, that's exactly what the photographer will capture when trying to get shots of you walking down the aisle.
To prevent this situation, there are many different ways you can present being "unplugged" to your guests. Your officiant can make an announcement, kindly asking guests to keep their phones out of sight, or you can have a sign at the entrance of your ceremony such as this one.
However, asking your guests to put away their phones, iPads, cameras, etc., for the entire night is unrealistic. Therefore, to get the best of both worlds, consider hosting a fusion of the "unplugged" ceremony and a "plugged-in" reception.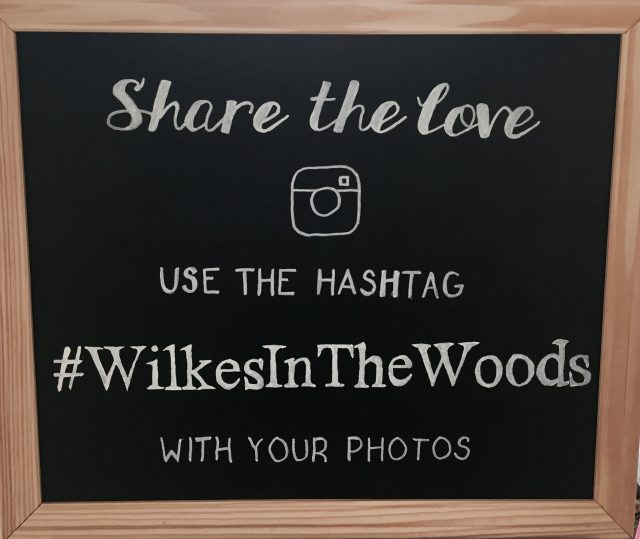 A "plugged-in" reception means allowing guests to share their photos on social media. You can communicate this to guests by having a sign sitting outside of your ceremony or at the entrance to your reception venue showing off your wedding hashtag for guests to use throughout the night. This way you can still get all the shots from your guest's perspective and enjoy those pictures immediately!
When the photographer releases the edited pictures from your wedding day, be sure to share them with all of your guests!
~Blog by Autumn