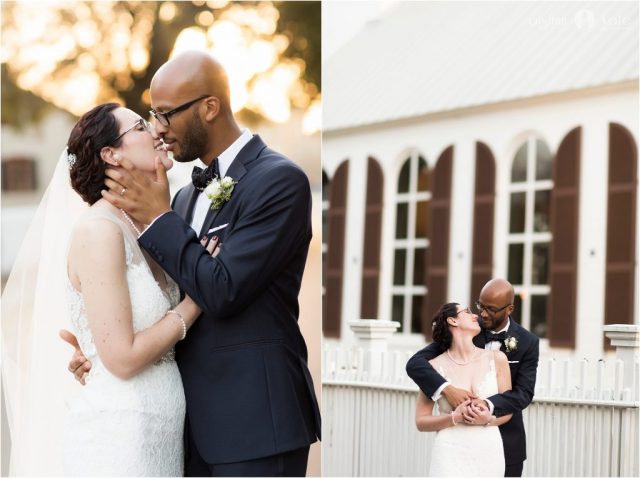 Sunday, February 18th was a day of love and laughter downtown as Sarah and Chris said their "I dos." With family and friends surrounding them at Old Christ Church, the couple exchanged rings and handwritten vows. Chris even received top honors with a high-five from his bride after delivering his vows, which perfectly conveyed his love for Sarah along with their shared sense of humor.
Combining elegance and tradition with comfort and fun, every aspect of the day was well balanced. Sarah looked stunning in a lace dress paired with Birkenstock sandals. The reception, held at the Museum of Commerce, was beautifully decorated with hanging lights, flowers from Fiore, and personal touches throughout. The food, provided by Nancy's Catering & Events, balanced traditional cuisine with comfort food, culminating with a late night snack of chicken and waffles. Dessert was a fabulous cake by one of our favorites, Bluejay's Bakery.
The couple also wowed their guests with a first dance personally choreographed by Chris. While Sarah was nervous beforehand while changing into a short dress for the performance, the nerves obviously disappeared on the floor. This couple has a bright future ahead if dancing well together is any indicator of success.
After the first dance, Matt Powell of Powell Entertainment kept the guests on the dance floor all through the night, while Tiffany from Aislinn Kate Photography expertly captured every moment of fun, including the couple's sparkler send-off.
Congratulations to Sarah and Chris! We can't wait to hear about the many years of shared laughter ahead for you two.