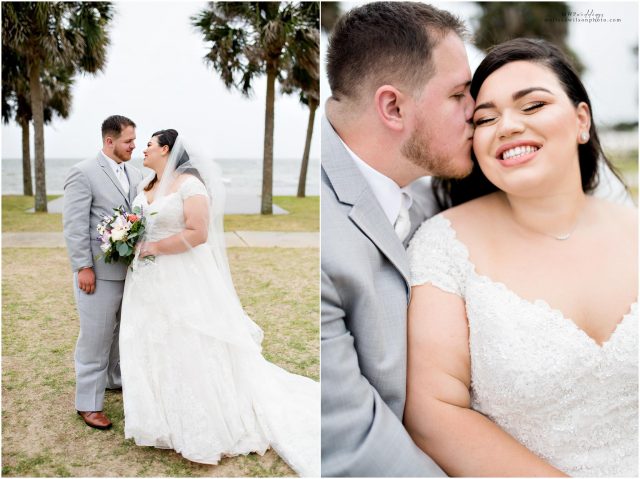 Rachel & Johnathan Harrington's wedding was one that I was excited about for months. They are the kind of couple I would describe as fun loving and adorable. Rachel is a New York girl living in a Pensacola world, and Johnathan is a local with such a sweet and kind demeanor. 
One of the reasons I was so excited about their wedding is Rachel was so much fun to work with! She is one of the most comical and light spirited people I have ever met. She made my day every time she came in for a meeting. She would tell me hilarious stories about her "reality TV show" family in New York and that I was in for a ride. By the time of the wedding I felt like I knew all of her family members personally.They were just like her… funny, witty and enjoyable to be around. 
For whatever reason, every time Rachel and I met, it would be pouring rain outside. We started to joke that this was a sign it would be raining on her wedding day, which was supposed to take place outside on the beaches of Sander's Beach. And perhaps we joked a little TOO much, because alas, it rained with blustering winds on her wedding day. But, they say rain on your wedding day brings good luck! 
Nonetheless, we moved the wedding inside and it turned out beautifully. Wedding Walls and their team transformed the venue by adding white cascading drapery across the stage which made the inside feel angelic and heavenly. They also set up a gorgeous wedding arbor with white chiaviari chairs which looked great on top of the new hardwood floors inside the venue.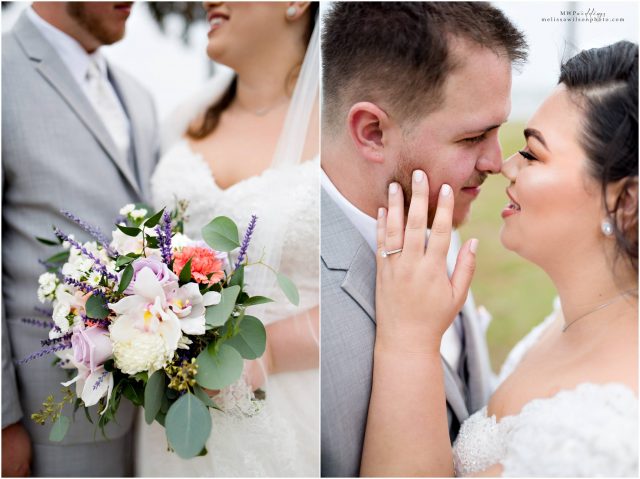 Sunshine Designs was also there setting out gorgeous high centerpieces and adding an array of colorful flowers to the arbor. 
Nancy's Catering & Events provided the delicious food and dessert bar including the best banana pudding known to man! 
Melissa Wilson was there to capture it all and was able to take some amazing photos in 20 mph winds! The canopy of grey clouds created dreamy light to work with. 
We are so excited for this couple, Cheers to so many more amazing days to come! 
Other vendors to thank: Richey's East Liquor for the fantastic drinks and Matt Powell Entertainment (DJ T) for the great music and dancing, and Cake Gallery for the fun purple cake. 
Blog By Bridget