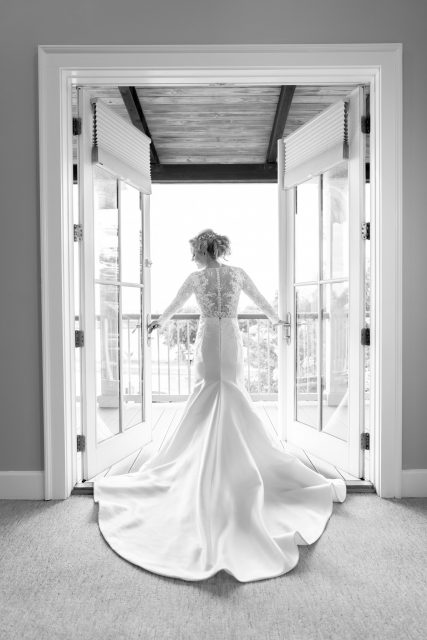 From our first in-person meeting with Niki – when she brought an adorable little boxer mix puppy that she had just rescued from the area next to a dumpster – we knew that this would be the perfect fit! And much like we could immediately feel Niki's love for her dogs, we could tell that her bond with Taylor is stronger than most. We loved working with this fun couple and were honored to get to share this special time with them.
Right from the start, Niki was one of those brides who can perfectly picture every detail in her mind. She knew exactly what she wanted, which made our jobs that much easier. From the rehearsal dinner through the end of the reception, she was able to picture every little detail – all of which came together perfectly.
Niki and Taylor began their wedding day at Lee House where all of the members of the bridal party gathered to get ready. While the boys left for brunch at the Ruby Slipper, the girls got their hair and makeup done by the wonderful Glow Salon team. Afterwards, photographers Adam and Brittany Cotton arrived to capture lots of special moments as the separate groups prepared for the day and shared lots of special moments.
The Five Flags Trolley arrived at the Lee House in the afternoon to take the bridal party over to Old Christ Church. There, Reverend Bryan Adams officiated a gorgeous ceremony while the bride and groom's closest family and friends watched over them. 
Afterwards, the guests headed to 5Eleven Palafox which was decorated beautifully by the amazing team at Supposey Co. Flowers covered nearly every surface, and the ceiling was draped with hanging bistro lights. Nancy's Catering & Events provided the hors d'oeuvres and dinner while Jim of Jim Horn Entertainment kept the guests dancing throughout the night.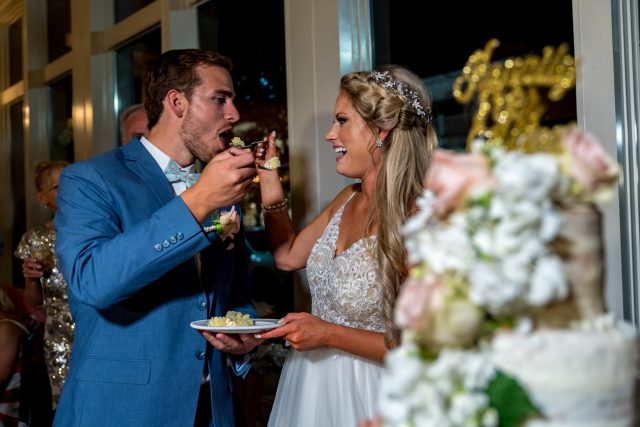 Special thanks also to Betty Weber for the gorgeous cake, Gulf Coast Tents for the tent that perfectly covered the 5Eleven Courtyard, and Steve MacNaughton for the fantastic videography skills!
We truly enjoyed working with Niki, Taylor, and their amazing families, and it was especially fun to watch Niki's vision for the day come to life. We wish Mr. and Mrs. Tolleson the very best, as we know they have so many years of fun, love, and laughter ahead! 
Gorgeous photos thanks to Adam Cotton Photography!