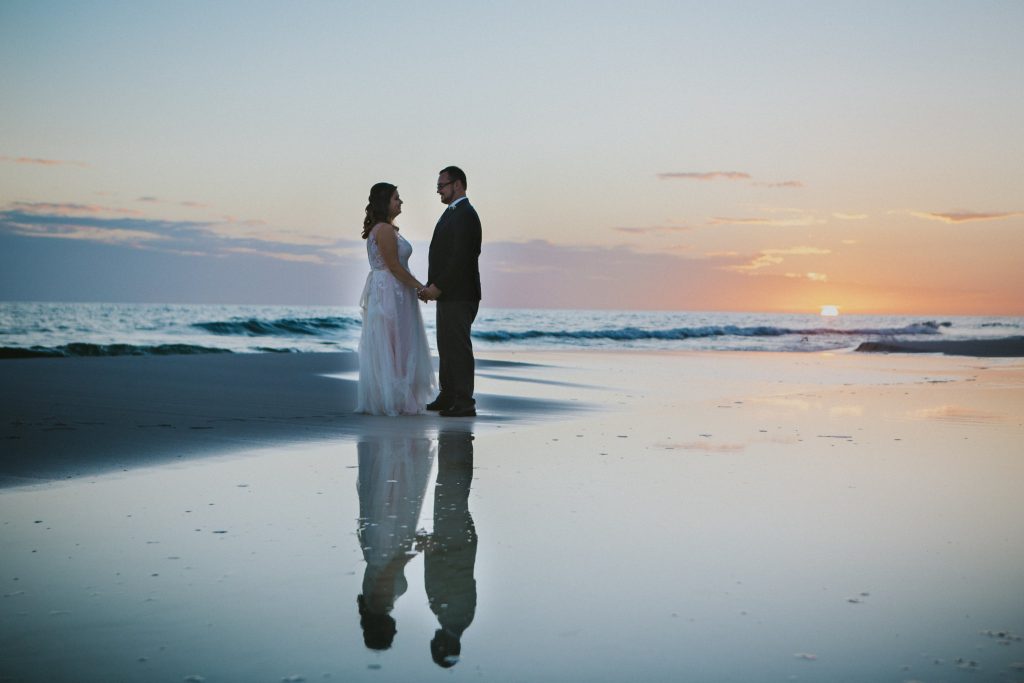 Mariana & Zach are an incredible and easygoing couple who brought us on to help coordinate their destination wedding in Miramar Beach, Fl.  The brand new home they rented for the ceremony and reception was AMAZING and featured a huge fifth-floor rooftop balcony with an unbelievable 360* view of the Gulf and the beautiful beach town.  They chose this as the location of their ceremony – which was made even more intimate by doing a circular pattern of chairs and exchanging their vows in the center.  The bride's brother, Renato, performed a beautiful ceremony in front of family and friends while Mariana's extended family in Brazil watched via live stream.  Local guitarist Jim Armstrong provided beautiful music for the ceremony and continued playing during rooftop pictures after Mariana & Zach became husband and wife.
The reception took place on the first and second floors of the home with food stations on both levels – including a chef attended grill, salad bar, and gourmet grits bar – and drinks served behind the home's custom bar made from the rear-hull of a fishing vessel.  The homemade dessert bar – complete with small cakes, dessert shooters, and other treats – was provided by one of Mariana's bridesmaids and was by far one of the prettiest we have seen.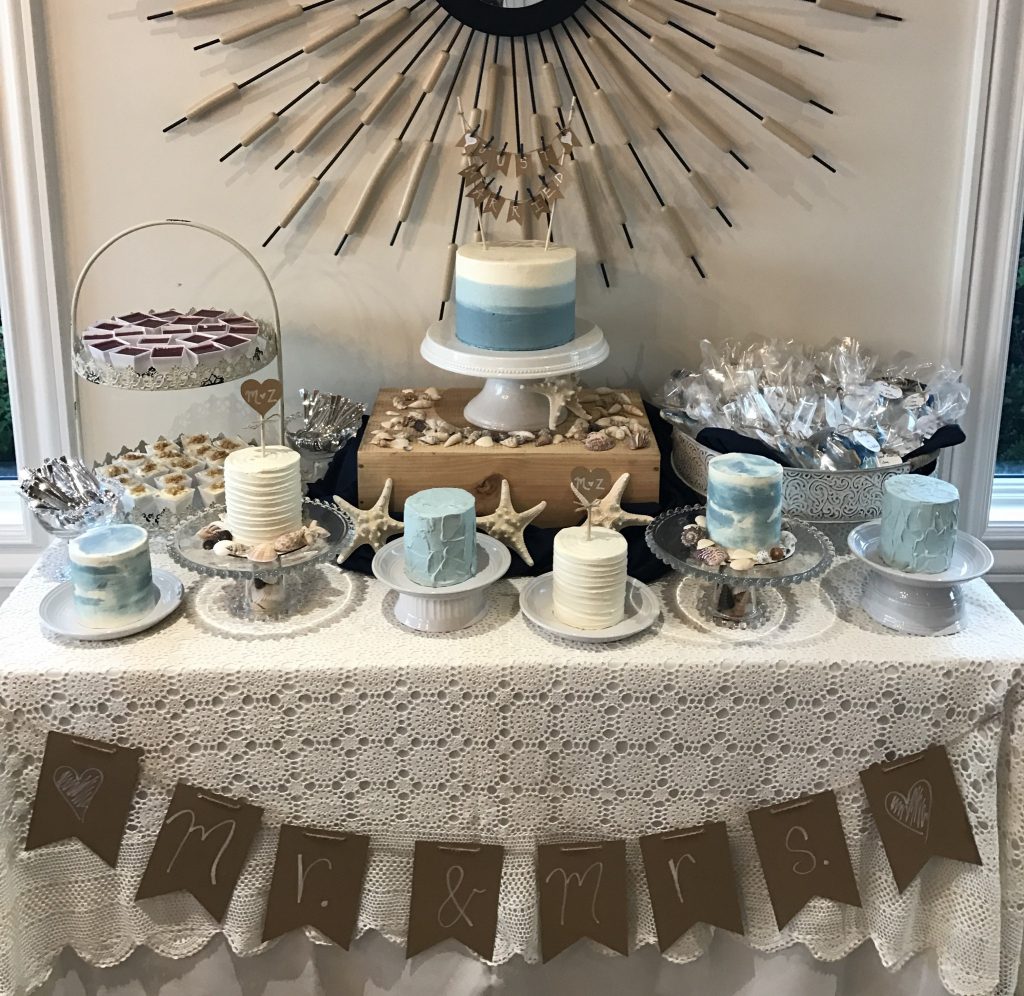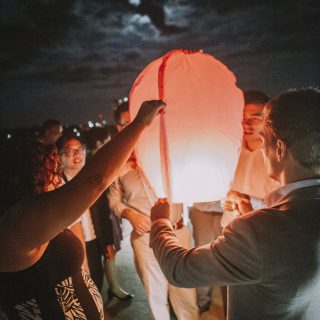 After toasts and dessert, one of the guests surprised the couple with dozens of Japanese lanterns and everyone took to the rooftop to light and release them into the beautiful night sky.
The reception continued into the evening with plenty of dancing, socializing and even poolside cigars.  Zach and Mariana's wedding was the definition of an intimate and fun reception with close friends and family – and we are so thankful that they let us help make that a reality.
Special thanks to Sea Shack Photography for the great pictures!